Posted: 28-01-2014
★★★ I Came Here To Riot! ★★★ As predicted, the new theme is unfolding rather nicely. Origami Moose Trophy. 10 hours in the the making. The most complicated and layered piece to date. Leake Street.
Posted: 06-01-2014
And we are officially uppity up!
Today we've started working on my new record!!! Teaming up again with my favourite producer
Byron Hosking
at my favourite London studio -
The Lab Studios
★ Stay tuned! ★ Title and Release date TBA ★
Posted: 15-12-2013
We have been invited by
The Real Art of Street Art
to paint a 9x3m spot at
Camden Lock Market
.
After some brainstorming
IRONY
and I came up with this concept of
Battle of Styles
.
Really pleased with my
Origami Unicorn
battling a superb character by Irony. Gotta love the battle cone!
#OrigamiRiots
Posted: 28-11-2013
"Whatever You do. Always go up!"
- The beauty of an analog film by
Silver Mikiver
at Southbank Centre. (top & bottom pics)
Posted: 18-11-2013
Let Us
/s/PRAY -
Oh, come all ye faithful! "The Enchanted Cathedral" awaits. Your false prophets need you...
Two days' work form dawn to dusk at Stockwell HOF. Tired but pleased with details.
Really enjoyed putting work in the background. That's the perspective I exactly aimed for.
#OrigamiRiots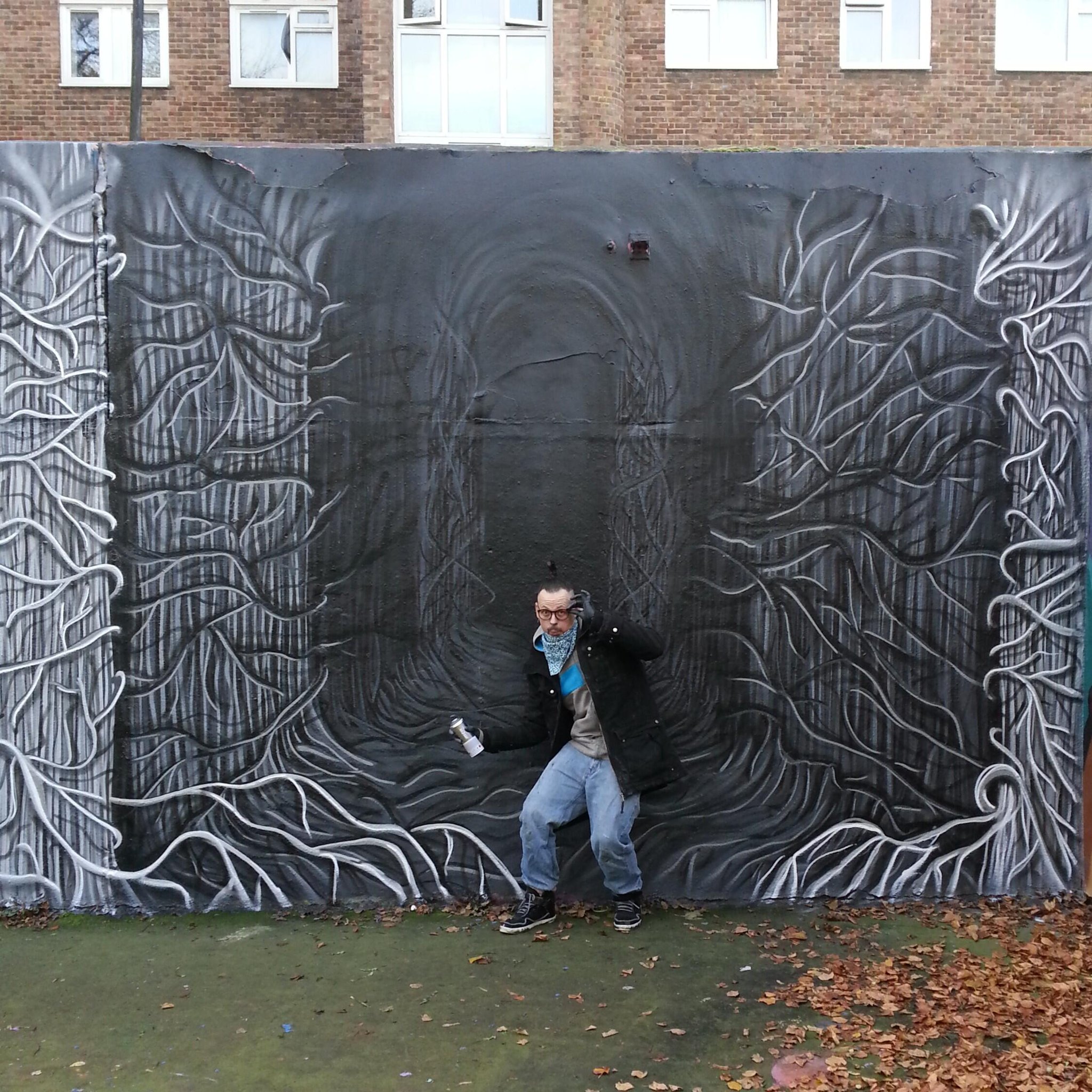 Posted: 04-11-2013
"I paint. I rap. My heart it an origami cloud!"

"CloudQuartered"
Ep is availabe now on
iTunes
and
Google Play
.
#SupportIndependentMusic.
Posted: 28-10-2013
"Year of the Paper Plane" - Original hand painted artwork on a vintage denim jacket. Uniquely studded front and back. Edition of 1.
For customised original apparel contact
thepilot@airbornemark.com
Posted: 15-10-2013
A canvas that is not a canvas...
An unique art piece on a vintage denim jacket. Uniquely studded.
#BespokePaperPlanesPurveyor