Posted: 28-11-2013
"Whatever You do. Always go up!"
- The beauty of an analog film by
Silver Mikiver
at Southbank Centre. (top & bottom pics)
Posted: 18-11-2013
Let Us
/s/PRAY -
Oh, come all ye faithful! "The Enchanted Cathedral" awaits. Your false prophets need you...
Two days' work form dawn to dusk at Stockwell HOF. Tired but pleased with details.
Really enjoyed putting work in the background. That's the perspective I exactly aimed for.
#OrigamiRiots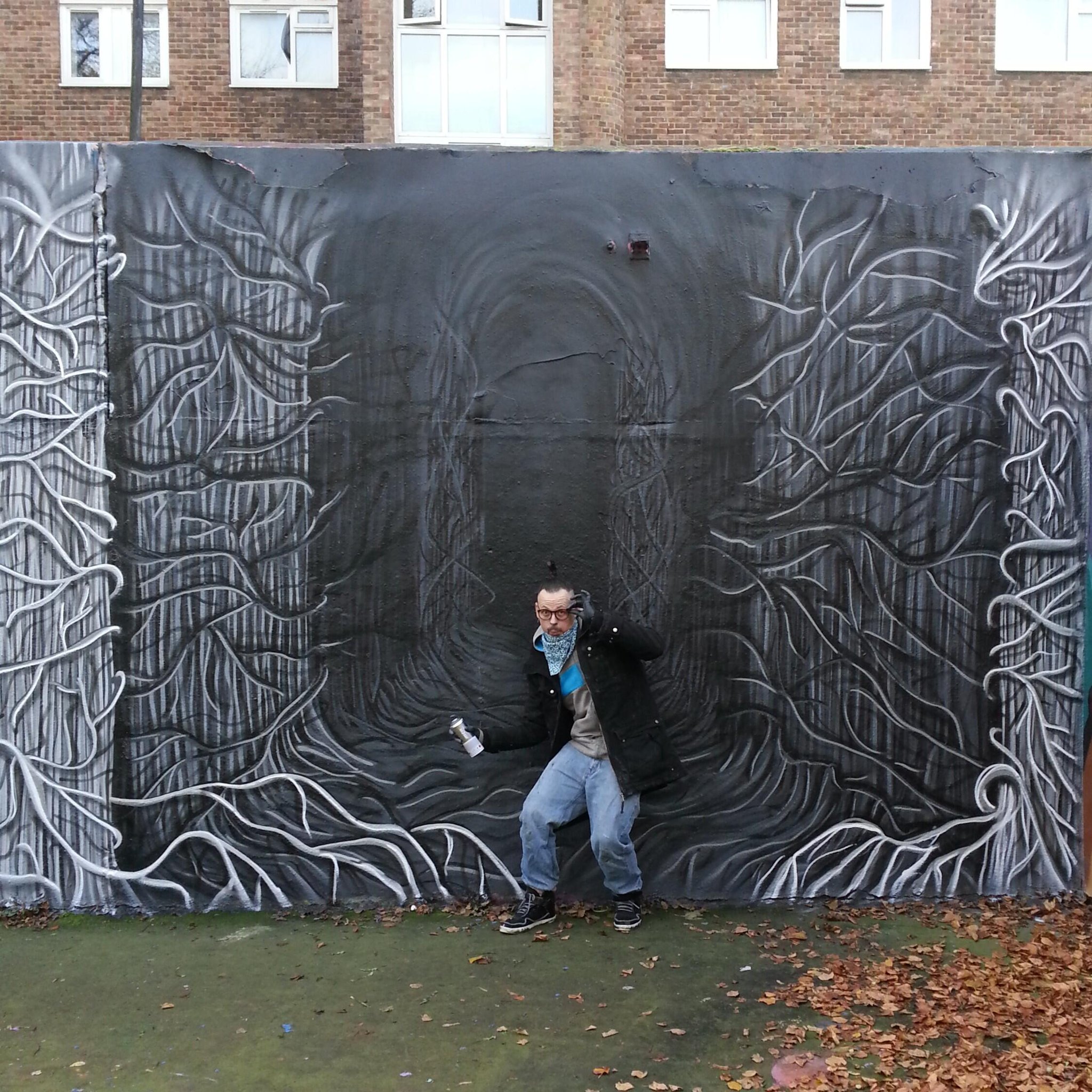 Posted: 06-10-2013
Leake Street Sumday sessions. Glad I pulled it off with scraps! Can you name some of the star constellations of the Northern Hemisphere here?
Photo by Malcolm Quiney.
★★ #YearOfThePaperPlane ★★
Posted: 14-08-2013
Over the weekend I painted the biggest Origami Eater to date! App 3 x 7 metres just off Brick Lane. I spent two days on it as had to stop due to some traffic of vans packing down the Sunday market. Anyhow, I'm really pleased with the degree of details as well as few new elements. Can you spot them? You are only as good as your latest work they say... I am very pleased with it indeed. Thanks
Global Street Art
for hooking me up with the space as part of Walls Project.
Posted: 22-07-2013
Another, weekend another summer festival! This time I was invited to paint at
WhiteCross Street Party - 'Rise of the non conformists
' which is London's favourite two day weekender celebration of the arts.
I had an amazing time painting with great artists such as Ink Fetish, Dep, Leeks and Fetch to name a few. Great turn out and hanging out with old and new friends. Summer in London at its best. Thank you Teddy Baden for the invite #UpNess
Posted: 17-07-2013
First collaboration between me and
Irony
who painted my portrait. Really enjoyed painting the piece as it made me try out new things: forced perspective of the tentacles as well as water effect. Really chuffed. Onto the next one!
Posted: 13-07-2013
Had such a great time painting it on Leake Street again. Made new friends. Thank you 4Foot2 for a great company and this photo.